Are You being Charged a Competitive Rate for Your SEO?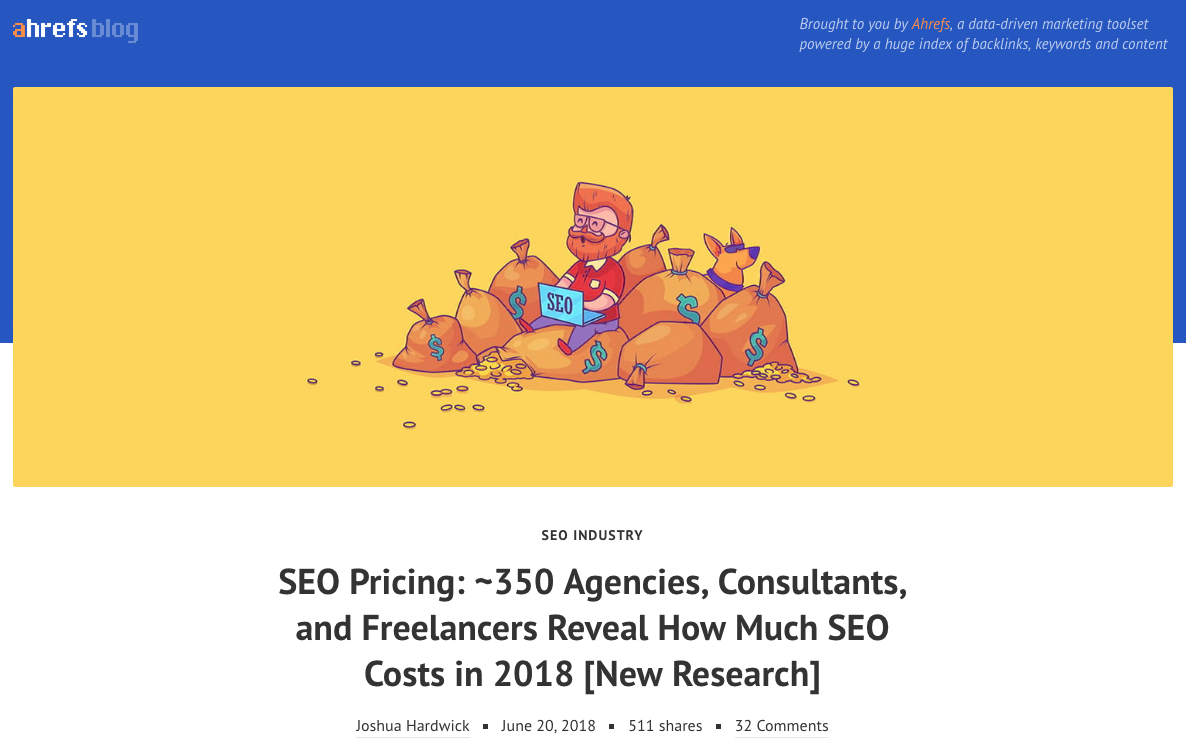 As with many things, SEO services are offered at a wide range of rates. Some SEO's offer set packages, some offer bespoke solutions, some do both. The rates offered vary greatly depending on country and whether the SEO is part of an agency offering or a service offered by a freelancer.
So how do you know whether you are being charged too much or not?
Ahrefs set out to find out what the average price was for SEO services. They found some really interesting statistics.
For example, freelancers tend to be cheaper than agencies. Services from India and Latin America also tend to be cheaper than American or European services. It also seems that retainers tend to be either fairly low or fairly high, with not many in between
Take a look at the results gathered by Ahrefs as summarised by Joshua Hardwick and figure out whether you are being charged a fair rate or not.