15 Statistics You Should Know About a Career in UX Design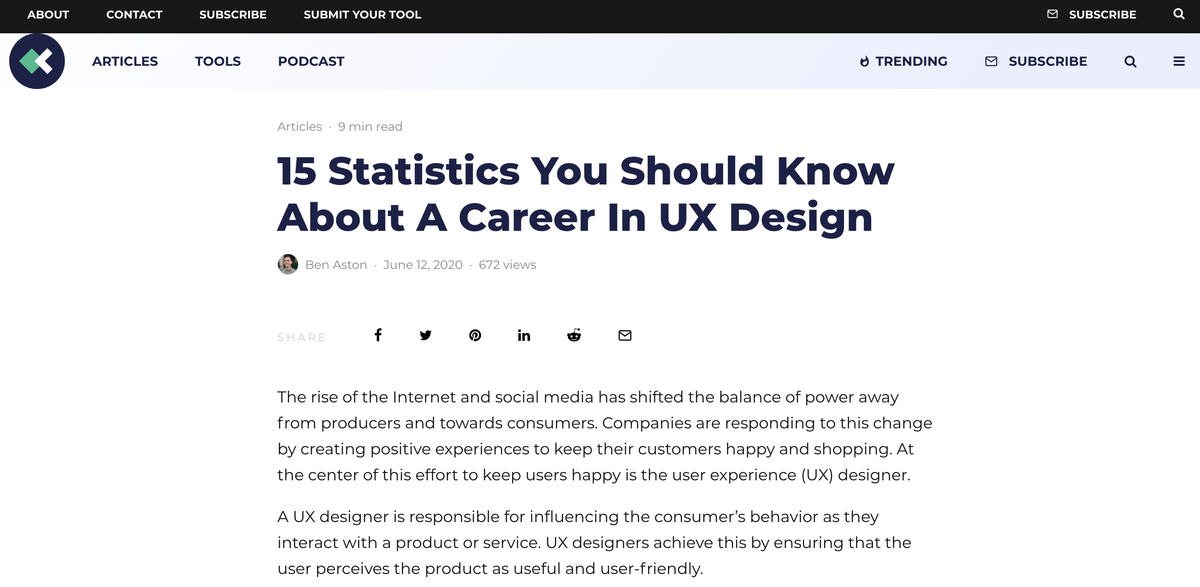 In this age of the internet and social media, positive customer experience is king. Companies intent on keeping their customers happy and shopping are hiring user experience (UX) designers to improve the overall customer experience. Most of these designers work on websites and mobile applications.
Surveys show that UX Designers have between three and five years' experience. These professionals can expect to earn about $85,277 a year in the U.S. UX designers on smaller projects can expect an hourly remuneration of between $52.11 (New York) and $38.22 (North Carolina). An InVision survey also reveals that UX designers hold directorships in almost a quarter of companies surveyed.
The demand for UX designers is expected to rise in the future as the number of people accessing the internet grows globally. The U.S. Bureau of Labor Statistics indicates that there will be a 3% year-on-year growth (through 2028) in demand for industrial UX designers. UX designers looking for work in the U.S. should be heading for Silicon Valley, San Francisco, California. Worldwide, the leading countries looking for UX Designers are the United States, Canada, the United Kingdom, Germany, and France.
The company sizes looking for UX designers tend to be the biggest (over 10,000 employees) and the smallest (50 or fewer employees) (Source). In these companies, the average team size is 27. The main tools UX designers can expect to interact with, in these organizations, are Sketch, Figma, Abstract, Storybook, and Craft.